MEAN Stack Development Services
Make the most of an all-in-one Technology Solution to Create Marvelous Applications
MEAN Stack is an open source JavaScript Software Development Stack which, owing to its ability to build powerful and dynamic web applications, is emerging to be one of the fastest growing trends. MEAN stands for four modules namely: MongoDB, ExpressJS, AngularJS, and NodeJS. Each module is laden with distinct powers that contribute towards a robust Web Applications that accommodate all your business requirements:
You can rarely achieve much on the web without JavaScript code. Single language that runs the entire MEAN stack, it's really great boasts the communities of active developers. Since everything on MEAN programming is written in JavaScript, it facilitates unique execution environment for both server-side and client-side. The high demand of MEAN stack development has increased due to its scalability of building a web & mobile application that is robust, fast, and maintainable.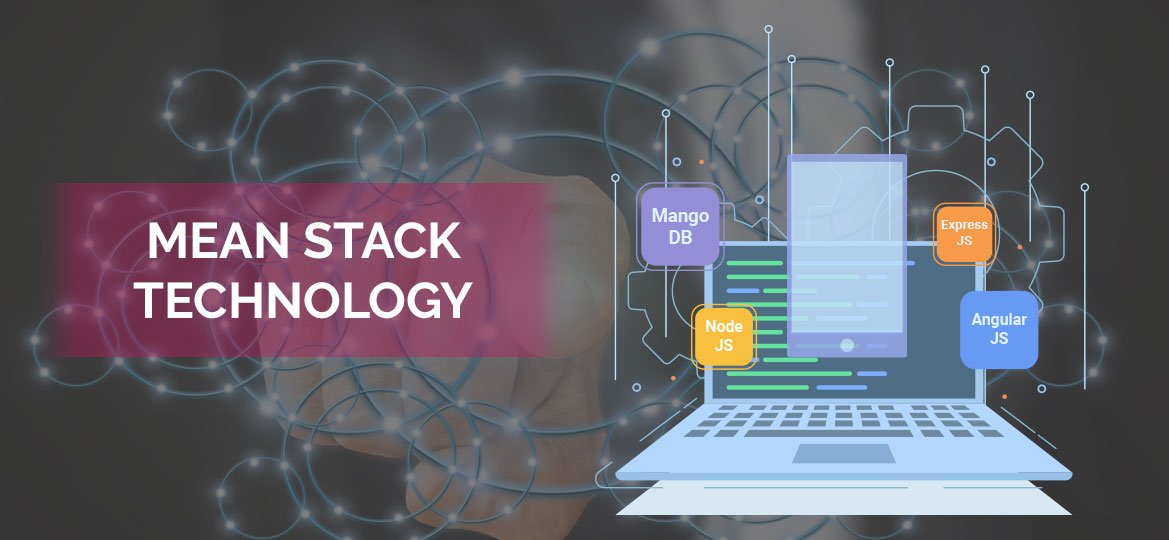 MEAN Stack Development Services
MongoDB for Storage
MongoDB, a new age, database program makes for a very powerful and scalable base that can be coupled easily with other flexible components. Further, it is open source as well as document-oriented, making it a reliable choice.
ExpressJS for Web Programming
ExpressJS is a web application framework for development in NodeJS. With its extraordinarily simplicity, flexibility, and scalability, the architecture aids the development of feature-rich websites.
AngularJS for Front-end Development
AngularJS, a widely-accepted JavaScript solution, is popular for its application in developing responsive front-end. It is very compatible with HTML as well as other libraries.
NodeJS for Web Server
An open-source website creation architecture, Node JS is efficiently used to create functional and scalable web applications. Further, it also includes a web server that leads to optimum utilization of time and other resources.
The MEAN STACK is highly glowing in future programming with Full-stack JavaScript development where technology drives very quick and simpler way to build the feature-rich applications. It is simpler, reliable, and secure for the dynamic web and mobile app. The simpler, yet robust structure of MEAN STACK delivers a well-ordered mechanism for transformation of data. Hence, the structure of MEAN STACK is more suitable and well defined in order to maintain the dynamic performance of the website and mobile app.
At codebrik, we are proficient with each and every module belonging to MEAN, and using that knowledge, we bring to life our clients' expectations in form of first-rate MEAN Stack JavaScript-based applications. The talented pool of resources is capable of delivering web applications and websites that put your organization ahead of your competitors.
We proudly serve our services to so many clients in Montreal, Vancouver, Calgary, Edmonton, Hamilton, Ottawa, Toronto, New York, California, Texas, Arizona, Florida, London, Bristol, Liverpool, Brighton, Cardiff etc.
We'd love to answer any questions you may have. Contact us or send an email on info@codebrik.com & discuss your business objectives & we will let you know how we can help along.
Tags: mean stack Developer, mean stack development, mean stack application, mean stack projects, mean stack web development, mean stack technology, mean stack app