ReactJS Development
Create a Dynamic and Responsive Frontend with ReactJS
ReactJS is one of the most trending technologies when it comes to lightning fast frontend development. Introduced by developers at Facebook and Instagram, this open source technology is reinventing the way frontend is presented. Laden with several features instrumental for a website that befits your organization, ReactJS is the new big thing and we, at codebrik, guide you for the best solutions.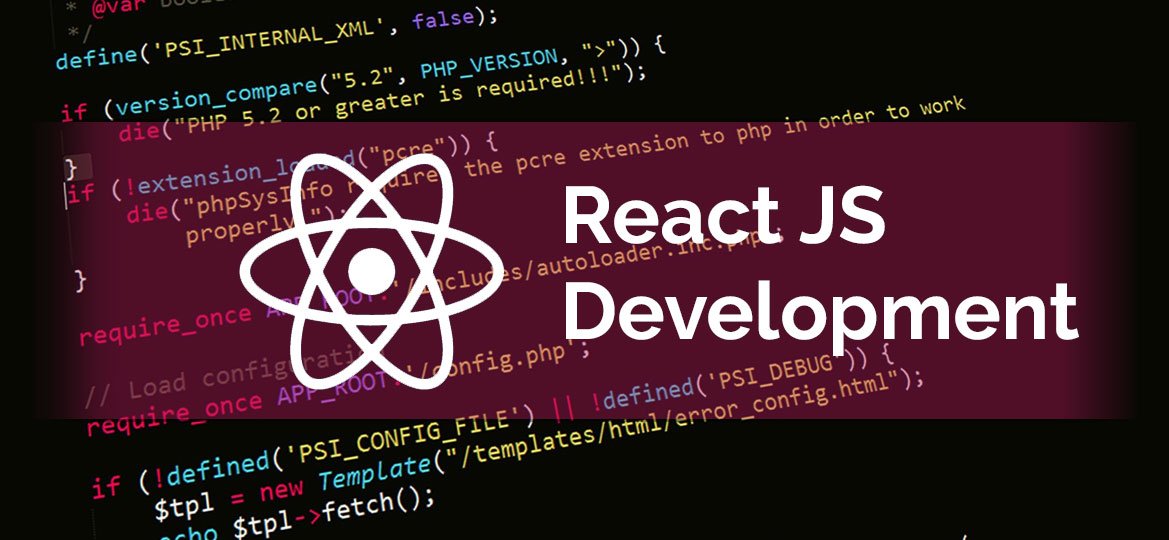 ReactJS Development
We are a top leading ReactJS development company primarily based in Ahmedabad, India. Hire React JS developers to get the best offshore ReactJS development services based in USA, Canada & India.
Highly skilled & dedicated ReactJS developers into your existing team to leverage top-class ReactJS development services irrespective of your business size and domain. We have all the versions of ReactJS from 0.3.0 to 16.6.3 as our mainstream front-end technology. Hire ReactJS developers from us to leverage an exceptional blend of skill-set to build interactive, intuitive and incredible UI for eCommerce store, SaaS software, web dashboard, games and more.
React.js you can easily split pages into smaller components that can be reused in other parts of a website. Generally, it means that a web application consists of separate, independent components, which include components.
ReactJS is a highly extensible platform and it has a variety of features that make it so unique and one of the most trending technologies out there. Some of them are:
Lightweight Code Based DOM: Unlike its conventional counterparts, ReactJS uses its abstract copy, the Virtual DOM and is accomodating to include even the most minor updates without affecting other parts of the interface.
Reusable Site Components: One of the most important features of ReactJS is that it is possible to develop reusable site components in it. It lets you split pages or elements into segments such that they can be conveniently reused in other parts of the website.
SEO: For any website to have effective Search Engine Optimization, speed is of the essence. ReactJS allows for letting you update components rather than entire pages, making it simpler to load items. Having ReactJS for your front end development helps you reduce load time, making your website more efficient, and thus improve your rankings on search engines.
Codebrik Provides React JS Development Solutions:
React JS Custom Development: Our development services that fulfill your business needs. Our ReactJS developers offer custom software development services and solutions for complex business scenarios that are flexible and cost effective.
React JS Website Development: We always provide highly scalable and SEO friendly apps. We offer immensely responsive apps.
ReactJS Application Development: The ReactJS specialists of Codebrik develops mobile apps that work seamlessly with some dynamic features. We provide adequate enterprise level apps to our clients.
Front End Development using ReactJS: Our experts in ReactJS can resolve different challenges like single-page apps, multiple frameworks, and various architectures.
ReactJS UI Development: The ReactJS developers of Codebrik enhance the ReactJS development services to tailor advanced websites and mobile apps with important UIs. Our designers build impressive apps using react ui framework that can create better customer engagement.
React Js Migration Service: Codebrik ReactJS dedicated developers migrate the existing web app to the ReactJS framework without any loss of the data.
ReactJS Plugin Development: Our experts can customize plugins for you that can render additional features to your web app that extends the functionality of your web app.
Template Development: We create best responsive email templates to help you fasten your development process.
ReactJS QA and Testing: Our QA team puts in some reasonable efforts for the testing app. We make sure bug-free and seamless functioning of your app.
ReactJS Support & Maintenance: Our ReactJs development team offers excellent web apps & mobile support & maintenance service. The support and maintenance team of Codebrik is just a call away to help you at any time.
We proudly serve our services to so many clients in Montreal, Vancouver, Calgary, Edmonton, Hamilton, Ottawa, Toronto, New York, California, Texas, Arizona, Florida, London, Bristol, Liverpool, Brighton, Cardiff etc.
We'd love to answer any questions you may have. Contact us or send an email on info@codebrik.com & discuss your business objectives & we will let you know how we can help along.
Tags: reactjs developer, hire reactjs developer, reactjs development, reactjs development company, React js development services